Pioneered by Doug Gross in the early 1970's, Gross Construction, Inc. has been building some of the most unique homes in Colorado. Transitioning from father to son in 1989, Les Gross has continued the many long standing traditions. Les enlists a number of craftsman blending their talents to create truly unique homes showcasing natures own products with the use of stone, timber, and the lands own stunning topography. Gross Construction, Inc. creates custom designs tailored to an individuals lifestyle, building site, and desired environment.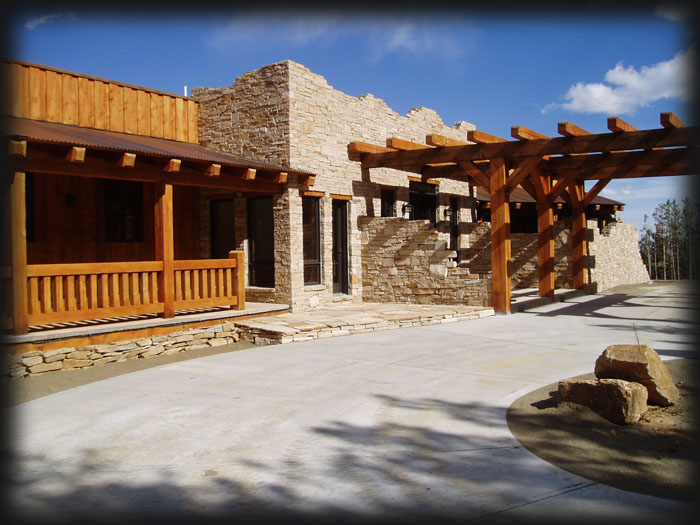 Testimonials:
Les's  planning staff designed a home that fit the lot.  The result is breath-taking.  He personally crafted much of the finer finishing work -  in the game room particularly – where he used solid Maple.  Living in this house is truly a joy, as was working with Les during construction. No one would be disappointed with Les or his company, which goes back three generations, and has all the expertise, integrity and experience you could expect from such a proud family history.
~ Dick Sherbondy
---
After interviewing a number of construction contractors we decided to use Les Gross of Gross Construction Inc. to build our home in Collbran, Co.  It was a difficult decision, being so far away and not physically on site every day, but choosing Les was the right decision.  He helped us every step of the way. Les's construction and supervision skills were exceptional. Les's experience at purchasing materials and negotiating with sub-contractors helped us get the project done timely and below budget while maintaining a high level of quality.  We thank Les for building us a beautiful home in a remote area of Colorado while we were many miles away.  
~ Joseph and Laura Vlach
---
I bought my current home from Les during the initial stages of its construction. While it was begun as spec home, I purchased it at a point where I was able to specify much of the construction detail and all of the finishes. I found Les extremely helpful and very easy to work with on this project. The finished project was beautiful and exactly as I specified. In fact, thanks to Les's guidance and advice, it ended up a much better project than I would have directed alone. He is exceptionally knowledgeable, helpful and patient. I purchased that home in 1994 and have had no difficulty at all with the house. His craftsmanship is impeccable.
Two years ago, I hired Les again to add an addition on to this same home. Again, his thought and guidance was extremely helpful and allowed us to create a finished product that is highly functional and looks as though it has been there since the original construction, which is a remarkable feat for adding onto a 16 year old home.
I can assure you that after my experience working with Les, I would not consider hiring anyone else to build or modify my home in Colorado.
~ J. Thomas Sumbler